Advocate is an organisation that enables people to make a complaint against solicitors and take legal action against them without having to pay out any more money in legal fees in advance, as far as possible.
Using experienced specialist solicitors we will get you the financial redress you deserve and make a complaint armed, with all the facts at hand, to the relevant authorities on your behalf. We are also specialists in challenging legal fees.

 Other organisations you can complain to will not confront the offending solicitors in the way that we do and give too much credibility to what the solicitors tell them. We don't believe what they tell us and understand how cunning, shrewd and manipulative some solicitors can be – we will tackle them forcefully.
Advocate can help you
If you have received legal fees for £10,000 or over, we can challenge them, ideally within 30 days of receiving your final bill. Advocate charge you a percentage of the savings achieved for you. However, after this time we still legally have a discretionary 12 month period to challenge your fees. We are in a much stronger position if you have not paid all or, part of your solicitor's fees, but if you have, we can still challenge them within this period. If you are paying in instalments, it is preferable if the last instalment has not been paid nevertheless, we still have 12 months from date of invoice.
- Once appointed your case file, and a breakdown of your invoice, will be requested from your solicitor. We then use a solicitor who is a senior legal costings expert who will examine your invoice in detail. A solicitor must produce their invoice in accordance with strict Law Society guidelines - in other words they must justify their costs in a particular way – we find this often not to be the case, this allows us to take advantage of the procedures they have broken. Some solicitors think that giving a good service and getting a good result is the perfect excuse to overcharge you and some solicitors think that giving you a poor service and getting you a bad result is still the perfect excuse to overcharge you. We find they often take advantage of the good relationship built up over the period of the case and we think this is inexcusable.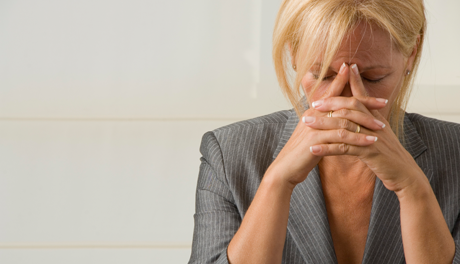 - Maybe you feel it is impossible to hold solicitors accountable for their actions and don't know which way to turn.
- Maybe their communication was unprofessionally poor, even rude, leaving you feeling misinformed, misled, and they are now being evasive hiding behind their professional position.
- Maybe you have already spoken to the solicitor in question, who seems to have an answer for everything, leaving you totally dissatisfied with their explanation and with a feeling of being fobbed off, bullied and in despair! We can help by offering a unique service.
Maybe your Solicitor has:
Missed important deadlines
Dragged out your case
Carried out work without instruction
Overcharged you
Did not communicate professionally
Is now evasive, impossible to contact, even rude
Do you believe they are covering up their mistakes?
Maybe they lost your case, which they should have won
Maybe they lost your case and should have known the outcome at the beginning
Probate – Legal Fees
We receive a lot of cases involving probate. It seems there is possibly a correlation between the value of an estate and the amount solicitors' charge, which we find astounding. Solicitors should keep the beneficiaries updated regarding ongoing fees in advance. We are finding this is often not the case. Maybe the reason for this is the solicitors don't want to 'rock the boat' mid case and have clients complaining. Instead, seemingly, they wait until the end of the case; issue an astronomical bill, knowing that the money is available in the balance of the estate to pay themselves. We are also finding careless negligence by solicitors in probate cases, probably for the simple reason that they don't expect to be challenged.
Divorce – Legal Fees
Again, with divorce, we think there is often a correlation between the net worth of the client and the fees solicitors impose on them which, if this is the case, is shocking! We can challenge your fees and if required, investigate for professional negligence.